Integrating the San Ford Rotary & Screw Conveyour system on your current dust collector to create a more convenient working environment.
Reduces the downtime and manual labor due to automated dust disposal.
Precisional design of the internal wall, vane tips and a thin layer of canvas results in tight valve clearance.
Powerful motor for maximum filtration.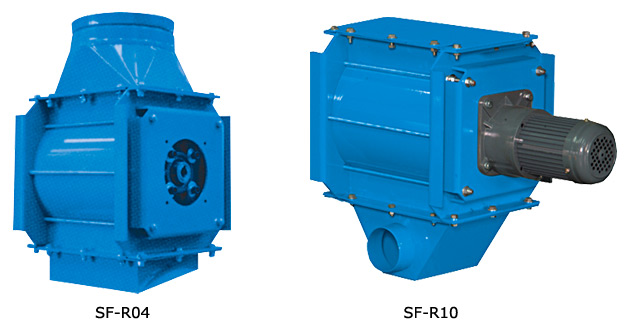 Model
Motor
HP
Length
mm
Dimension
mm
60HZ
ft³/min
50HZ
ft³/min
Packing size
cm
N.W.
kg
G.W.
kg
SF-R04
1/2
300
300
12
12
75 x 45 x 51
38
63
SF-R05
1/2
500
300
21
21
95 x 45 x 51
42
66
SF-R06
1
450
450
45
45
99 x 62 x 68
45
68
SF-R10
1
600
400
43
43
130 x 57 x 63
139
164
SF-R11
1
550
500
68
68
109 x 67 x 73
140
165
SF-R12
2
600
550
90
90
131 x 72 x 78
200
250
SF-R20
2
1000
500
118
118
165 x 68 x 74
250
300